May 2016 - West Yorkshire Dog Rescue Get PATCH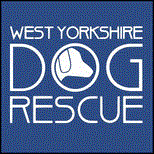 On
5/13/2016 1:53:49 PM
| By Jim Moores
After a really enjoyable meeting in Marsden, and a look in West Yorkshire Dog Rescue's recently opened shop, Kathy said "YES, we want PATCH"!
The process of implementation has already started and Kathy and Jane will go live before the end of May.
Bernard Sugden, of the PATCH team, said : "We are thrilled that Kathy made the decision to go with PATCH and look forward to a mutually beneficial relationship".