New Office and Pet Advice Centre at 49, Bridge Street, Heywood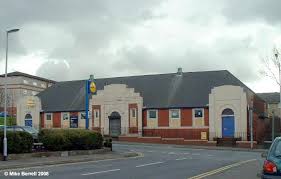 On
5/4/2016 2:00:33 PM
| By Jim Moores
Things are happening fast.
We have just signed up West Yorkshire Dog Rescue to PATCH and we are finishing the Pet Owners, social networking for pets, website.
The new offices are great and if you want to drop in "for a brew" feel free. Our team : Paul, Bernard, Chris and Linda are waiting to welcome you.
You can have a chat and we can tell you about our plans.
Ring us on : 01706 509 199 and ask for Paul, Bernard, Chris or Linda
Or email : bernard.sugden@animalcarenetwork.co.uk
Or, just pop in, if you are in the area, 49 Bridge Street, Heywood, OL10 1JF (the old Salvation Army building).